Spatig Bros Auto Pro Mechanics for Asian and Isuzu vehicles
Isuzu, a Japanese auto maker, is a pioneer in diesel engine manufacturing for reliable, hard working trucks. Isuzu makes the only low cab forward (LCF) truck offering two diesel engines and a gas engine that is compressed natural gas (CNG) and liquefied petroleum gas (LPG) capable.
With superior performance, exceptional maneuverability, and superior engineering your Isuzu trucks will keep trucking for years to come. At Spatig Bros Auto in Preston, we appreciate that you want to keep your Isuzu truck hard at work. Maintenance for a commercial truck can get expensive. You can count on us to help you keep service cost to a minimum for your Isuzu.
In 2009 Isuzu discontinued its passenger vehicle line to focus on heavy and light duty trucks. The often leaves Isuzu car and SUV owners with few choices for repair and maintenance. Our pro mechanics are highly trained in Isuzu engineer standards. We can repair your classic Isuzu car as well as we do the more modern trucks.
If you are looking for the best Isuzu repair and maintenance service near Preston then come to Spatig Bros Auto. We are here for you! Just call 208-852-3355 today or stop by our service center at 1089 E Sancrest Dr, Preston, ID, 83263.
What our clients are saying about us
We have established longterm and stable partnerships with various clients thanks to our excellence in solving their automotive needs!
More Reviews

Spatig Bros towed my van for me after I hit a deer. Because I was an hour from home, I had nobody there to pick me up. He took me to his shop where he offered me coffee, water and a soft chair then proceeded to do his work. He checked on me every 5 minutes or so just to make sure I was okay and then spent several minutes going over the damage to my car with me. He was incredibly kind both at the scene and at the shop and made a really hard morning that much easier. Great customer service!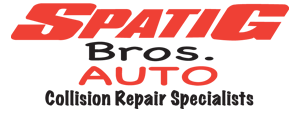 Great people, great service. You'll never find anyone better.