Proudly Serving Preston, Dayton, Malad, Soda Springs, Montpelier, Whitney, Fairview, Franklin, Mink Creek.
Our team includes experienced and well-trained professional drivers, each fully licensed and certified to ensure high quality auto solutions. Our flatbed trucks and tow dollies are well maintained and we are continually investing in the latest machinery, tools, and computers to advance our capabilities.
Our drivers and technicians are dedicated to providing you with the most professional service at affordable rates. We work 24 hours a day, 7 days a week, 365 days a year so you can reach us anytime, day or night. Our technicians are available around the clock for providing local and long distance towing and recovery services.
24-Hour Towing
Stranded? Spatig Bros Auto offers 24-hour towing. Let one of our experienced towing professionals assist you. Please call us at 208-852-3355, and we will get to you quickly so you can get back on the road as soon as possible.
Accident Recovery
If you are in an emergency situation, contact us immediately at 208-852-3355. Spatig Bros Auto provides reliable, timely towing service. Our towing professionals are able to meet your unique situation's needs.
Auto Transport
Whether you're moving cross-country, cross-state, or cross-town, count on Spatig Bros Auto to safely transport your automobile. Our experienced drivers can assist you whether you're moving, you've sold your car, or you've bought a car and need transport services. Call us at 208-852-3355 to let us know how we can help you.
Flatbed Towing
When it comes to your flatbed towing needs you can trust the experts at Spatig Bros Auto. Our trained and experienced professionals will be happy to help you with all your flatbed towing needs. Just give us a call at 208-852-3355.
Local Towing
Need towing? Spatig Bros Auto provides local towing. Let one of our experienced professionals help you. Please contact us at 208-852-3355, and we will get to you promptly so you can get back on the road as soon as possible.
Wheel Lifts
Spatig Bros Auto offers repossession services, using wheel lifts if necessary. Please call us at 208-852-3355 to discuss your needs!
To learn more about our Towing Recovery services, call us at 208-852-3355 or request a quote by clicking below:
Request Quote
What our clients are saying about us
We have established longterm and stable partnerships with various clients thanks to our excellence in solving their automotive needs!
More Reviews

Spatig Bros towed my van for me after I hit a deer. Because I was an hour from home, I had nobody there to pick me up. He took me to his shop where he offered me coffee, water and a soft chair then proceeded to do his work. He checked on me every 5 minutes or so just to make sure I was okay and then spent several minutes going over the damage to my car with me. He was incredibly kind both at the scene and at the shop and made a really hard morning that much easier. Great customer service!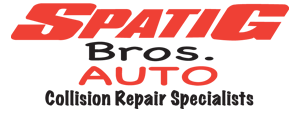 Great people, great service. You'll never find anyone better.